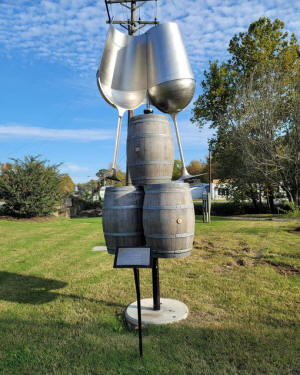 New Public Art Sculpture!
23190 Newtowne Neck Rd, Leonardtown, MD The newest public art piece is installed! "Wind Cheer" was beautifully designed by local artist Steve Rands and created in collaboration with Forgedweld. This sculpture actually moves with the wind flow and matches the Port of Leonardtown Park so perfectly!
Photo courtesy of Laschelle Mckay
Sponsored by St. Mary's County Arts Council, the Maryland State Arts Council, Port of Leonardtown Winery, and the Leonardtown Arts & Entertainment District.