Meet Aleck Loker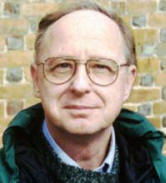 Aleck Loker is a freelance writer and photographer living in Williamsburg, Virginia
He is a ninth-generation Maryland native who knows and loves history. He attended the College of William and Mary in Virginia where he received a Bachelor of Science degree in Physics in 1964. After college, he enjoyed a thirty-three year career at the Naval Air Station, Patuxent River, Maryland. In his Navy career, he achieved recognition for innovative work that was widely published. His collaboration with Naval test pilots and engineers spanned virtually every facet of the aircraft flight test work at the Patuxent Navy base. He served as the Executive Director of the Naval Air Station during his last three years with the Navy.
Along the way, he studied local history and published numerous articles in magazines and in the Chronicles of St. Mary's, a publication of the St. Mary's County Historical Society. His first book-length work was the popular A Most Convenient Place, Leonardtown, Maryland 1650-1950, which has gone into the second printing.
His first novel, A Matter of Space, reflects his strong affection for the important work done by the Navy at Patuxent River Naval Air Station and the equally important work of the archaeologists, historians, interpreters and staff at Historic St. Mary's City.
He and his wife, Ann, live in Williamsburg, Virginia. He is currently working: on a series of children's stories; a new Profiles of Colonial History series; and a third novel.
You can order my books from your favorite bookstore or online at Barnes & Noble.